The IAAF is to investigate whether the next generation of marathon shoes should be banned amid concerns that some may contain illegal springs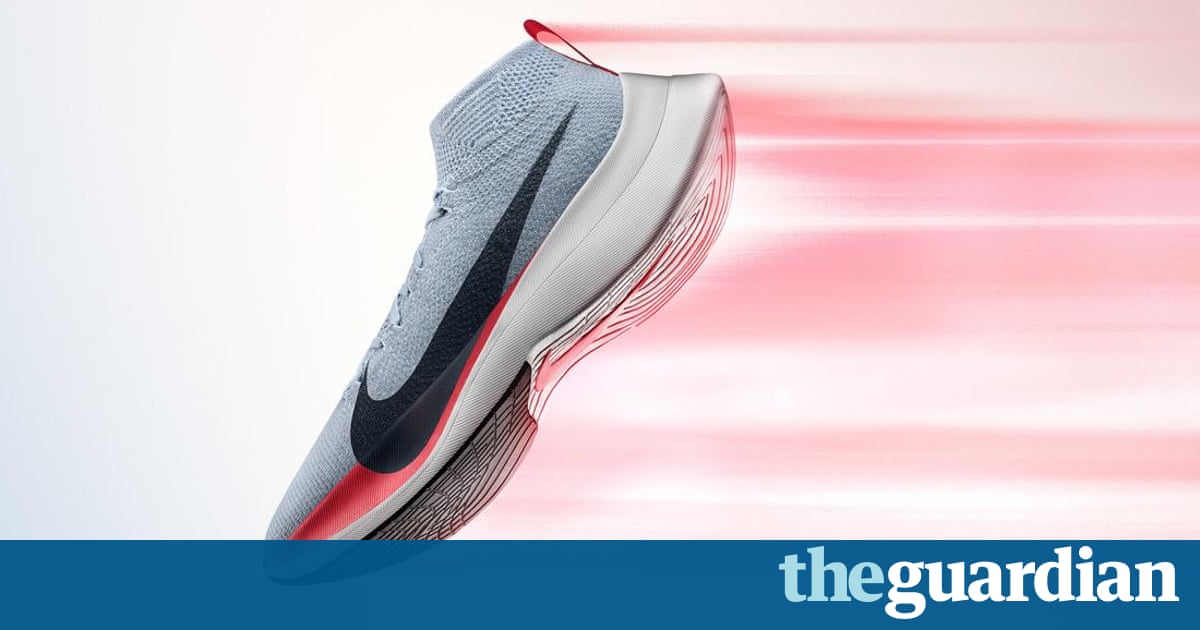 The IAAF is to beef up its investigations into the next generation of marathon shoes, amid concerns some may contain illegal springs.
The potential intervention by athletics governing body came on the working day Nike exposed the design of its new Zoom Vaporfly Elite shoe, to be used by athletes attempting to break two hours for the marathon, will contain a special carbon fibre plate in its sole.
A spokesman for Nike has told the Guardian the shoe, which the company believes constructs runners 4% more efficient compared to its previous fastest marathon trainer, adheres to the specifications of the International Association of Athletics Federations. When the Guardian contacted the IAAF to ask whether Nikes carbon fibre plate was legal, a spokesman said it was interested in its technical advances but wanted to make sure they and shoes from other manufacturers conformed to its rules.
We are aware of the supposition around the shoe and have received inquiries about new designs of shoes currently being worn by upper-class athletes, said a spokesman. However, this is not links between simply one producer. There is development in shoe tech across the board.
Because of this supposition and the increased interest in the development in this area the IAAF is going to discuss shoe approval processes as defined by the competition rules as part of the agenda at the IAAF Technical Committee in two weeks time in Zaragoza, Spain, to see if we need to change or review approvals.
Read more: www.theguardian.com