Papa Wemba, Africa's 'King of Rhumba Rock, ' succumbs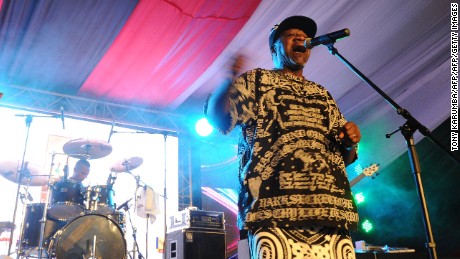 ( CNN) Papa Wemba, one of Africa's most flamboyant and popular musicians, has died, according to a statement from a music festival in Ivory Coast.
The artist, born Jules Shungu Wembadio Pene Kikumba, was performing Saturday night at the Urban Music Festival in the capital of Abidjan. He collapsed on stage and later died, said the statement.
Go to Homepage